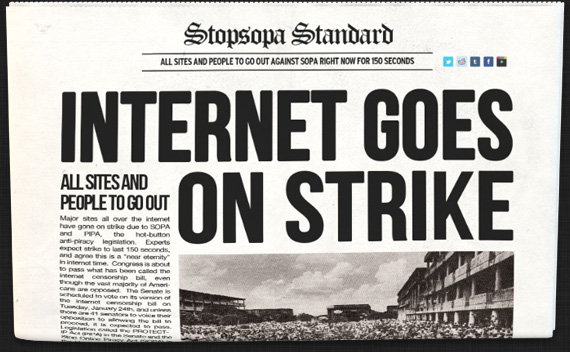 Today, we are striking against censorship.
Join the largest online protest in history:
tell Congress to stop this bill now!
Fight For The Future may contact you about future campaigns. We will never share your email with anyone. Privacy Policy
Learn More: Watch the video · American Censorship page · View the Infographic
Read SOPA on OpenCongress · Read PIPA on OpenCongress
The three most definitive articles on SOPA and PIPA: Free Speech, Problems, Security
Fight for the Future is a non-profit organization fighting for people's freedoms in a new digital age.